As a buyer you have the chance to order from your supplier web shope and pay using Sevi's Order now, Pay later. However, you have to ensure that your supplier is a verified partner of Sevi. In some cases your supplier might not have a web shop, but they will create an order for you, which then shows up in the 'order' section of your Sevi account.
Making Purchases
On your suppliers' web-shop, select the products you wish to purchase and add them to the Cart.
Check-Out
At checkout of the web shop, select Sevi as your preferred Payment Option.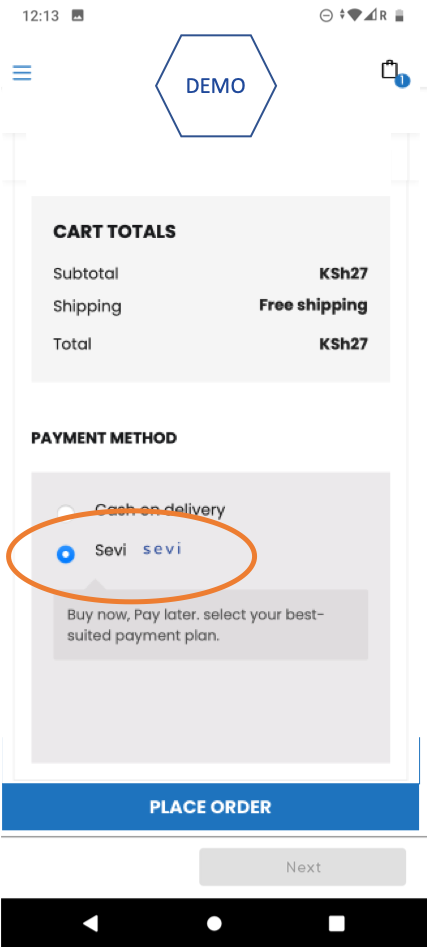 caution
Make sure the phone number you fill out at check-out is the same number you registered your Sevi account with.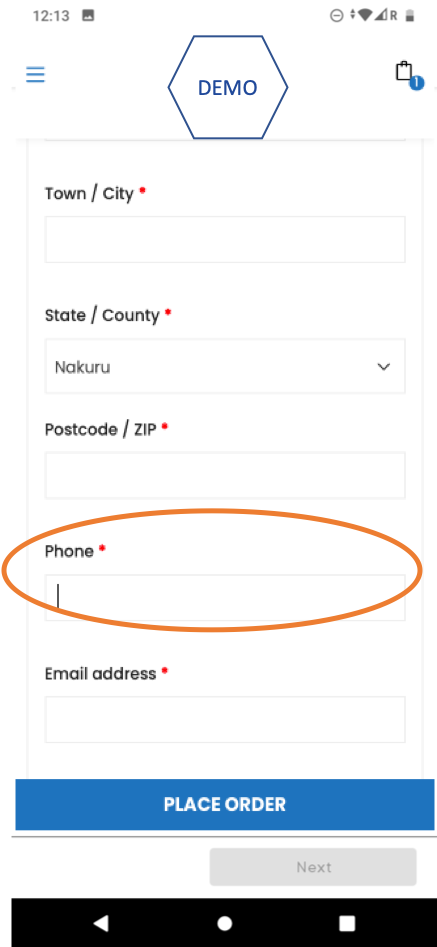 With your order(s) placed on your suppliers' web-shop, you will be prompted to go to your Sevi App to select your payment plan. Proceed to the next step to select your payment plan.