Add an agent
Link agent to company​
NOTE: Only an 'admin' of a Company account can perform the following tasks. Please ask your manager to add you to the company account.
Add agent​
Go to the Company account and click Members. This wil give you an overview of all members of the company account.
Click + to add a new member.
Add your customers phone number. The number can be entered manually or by selecting an existing contact from your phone's contactlist.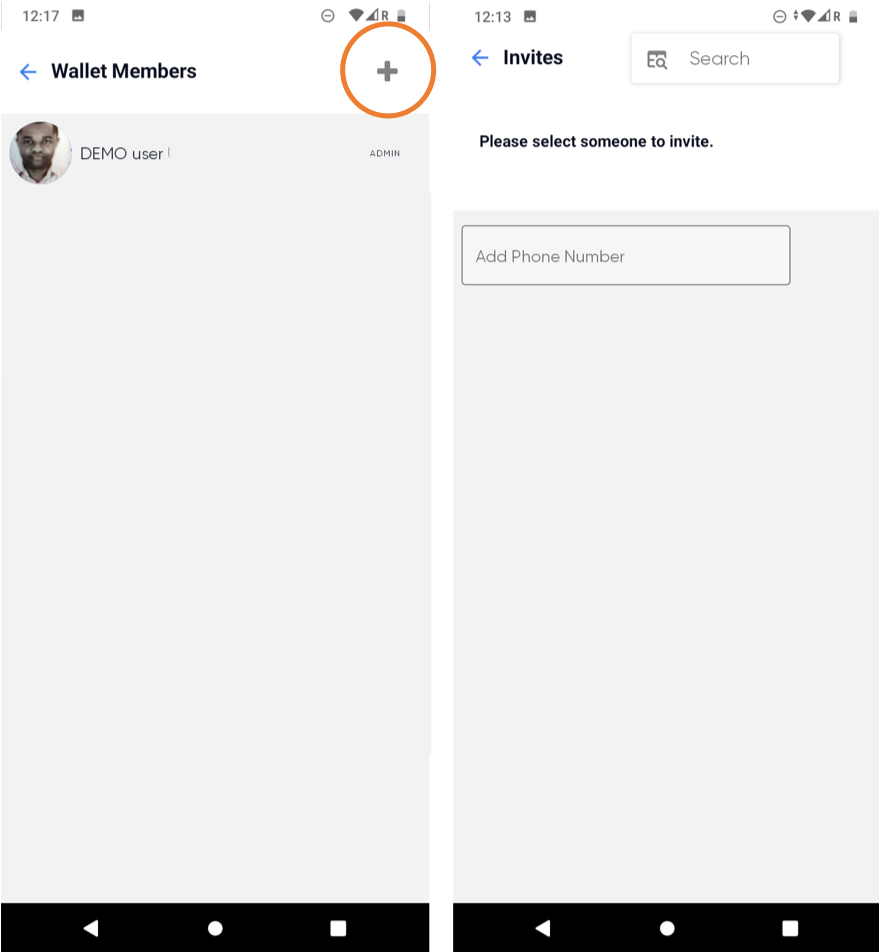 Change role agent​
The agent will be added as a 'member' to the Company Account. You can click on the agents name in the Members section to change the role. After clicking the relevant name, click on Make admin.
NOTE: An admin has all rights to the account and can add and remove members, see all transactions, withdraw money to the Company bank account.
Remove agent​
To remove an agent, go to the Members section of your Company account and click the relevant agents name. You can now click Remove from wallet.